Spooktacular Books To Get Your Middle School Student In The Halloween Spirit
What better way to get your child ready for Halloween than to inspire them to read some spookier tales? Sometimes it's fun to get a little spooked — and we promise you there is plenty of middle school level, books out there that are only slightly spooky, but completely fun and adventure packed.
We compiled a list of eight books that will help your child step out of their reading comfort zone and try an entirely new genre.
These stories are full of magic, mischief, and some spooky characters — and we guarantee your child will love every word:
The Graveyard Book (Neil Gaiman)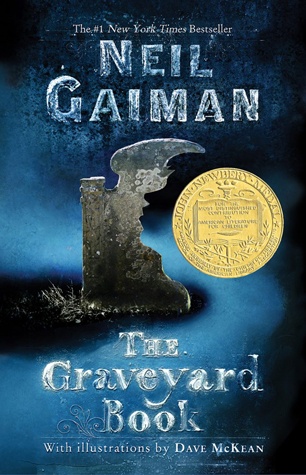 Who said Halloween books have to be scary? There is a lot to love about this unique story. The Graveyard book follows Nobody Owens, a young boy who lives in a cemetery and is raised by ghosts. The extraordinary tale is unlike any other book and is perfect to get in the Halloween spirit.
(Purchase on Amazon)
Coraline (Neil Gaiman)
This is definitely one of the creepiest reads of the list — it's fairly eerie and will keep your child on the edge of the seat. Considering this will likely be the first foray into a different genre, it's a perfect door to a spookier type of book. This book about a young girl who finds herself in a backwards world that mirrors her own. Guaranteed, it isn't like anything your child has ever read before. Plus, you can always watch the Tim Burton movie together after the fact!
(Purchase on Amazon)
Matilda (Roald Dahl)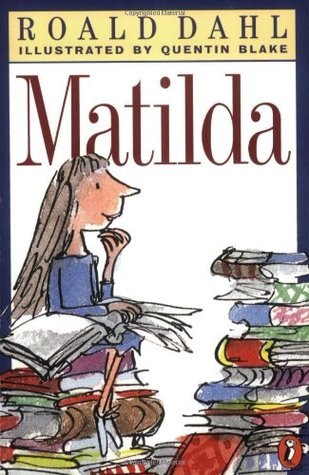 While Matilda isn't that scary of a book by any means, its magical element provides a spookiness that is welcome this time of year. The book tells the story of Matilda a magical young book-obsessed girl whose parents and principal are pretty despicable, but whose teacher is lovely. This read is funny, will keep your child on their toes, and can be followed up with a watch of the movie! Matilda is a classic for a reason.
(Purchase on Amazon)
Goosebumps (R.L Stine)
There is nothing quite like getting your young reader into a series. There are so many Goosebump books that you can really start anywhere! Some are less scarier than others so you can definitely be selective in scare-level and topic. These are classics and a must-read for middle school aged kids!
(Purchase on Amazon)
A Series Of Unfortunate Events (Lemony Snicket)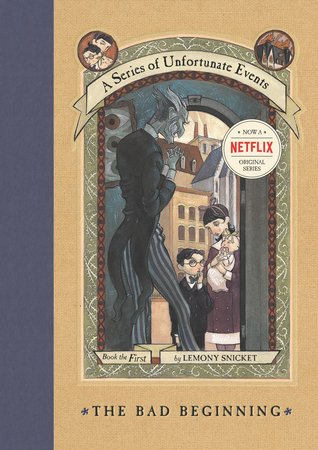 This is probably the first series geared to kids that isn't all about happy endings. This story following the lives of three orphans is the first of its kind to embrace sad events — while also showing that good things can happen when you least expect it. There are 13 books in this series, each more eventful than the last. Honestly, this is a series that has lasted the test of time and is a must-read for all ages. The characters are incredible, and the adventure is immeasurable.
(Purchase on Amazon)
Bunnicula (Deborah & James Howe)
Who would have thought that a tale of a vampire rabbit would be so adorable and hilarious? This series of books is incredibly imaginative and has been around for ages. It's basically a classic now and for good reason — what's not to love about your average household dog and cat conspiring together to expose the new pet bunny for what it really is?
(Purchase on Amazon)
Harry Potter (J.K. Rowling)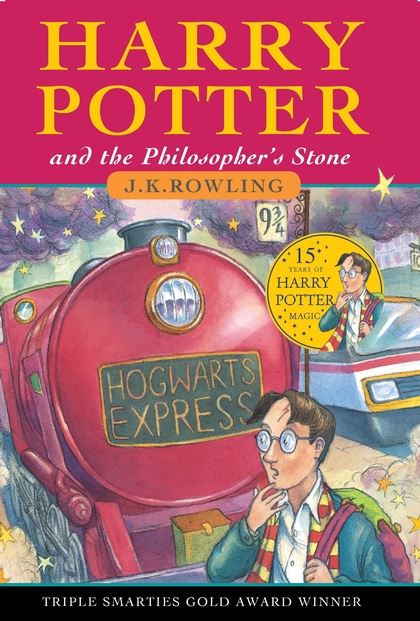 Harry Potter is packed with all things fantastical and magical. The different beasts and creatures make this book ideal for Halloween. At the end of the day, this is an iconic series that you can read with your child and perfect for all ages.
(Purchase on Amazon)
Nightmares (Jason Segel & Kirsten Miller)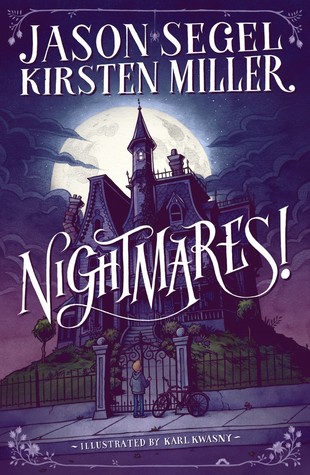 This read is not nearly as nightmarish as its title implies. The story follows Charlie, a young boy whose nightmares start coming into his real world. Scary? Don't worry, this book is all fun and adventure.
(Purchase on Amazon)