Easy Healthy Lunches Your Student Can Make Themselves
There is a lot of independence that comes with online learning. Online students are encouraged to manage tasks, create schedules etc. If taking on their schooling themselves (with some guidance of course), what's stopping your child from making their own lunches?
When a child makes their own lunch it helps them take responsibility for their nutrition, and provides a great break that will help split up their day!
These lunches don't even need to be packed with sugar and other junk food items. We've compiled a list of super easy healthy recipes that your online student will love putting together:
Fruity Pitas With Peanut Butter:
This sweet lunch can be made with Wow Butter to account for allergies!
What They Need:
Peanut butter

Cinnamon (any desired spices)

Whole wheat pita pocket halves

Apple (thinly sliced)

Medium firm banana (sliced)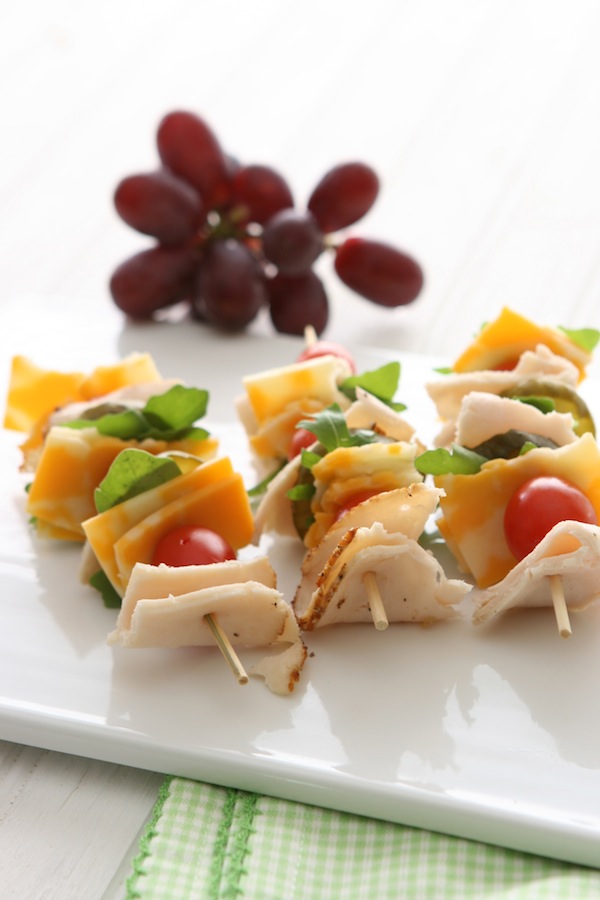 Sandwich On A Stick:
Your child is going to love putting this lunch together.
What They Need:
Skewers

Deli sliced meat

Chopped arugula

Cheese (cubed)

Grape tomatoes

Small dill pickles

Ranch dressing, deli mustard, mayo etc.
PB & J Tacos
Fun and creative meals like this will get your child excited for lunch, and will help them take pride in the presentation of their meal.
What They Need:
White bread (can sub in whole wheat or whole grain)

Peanut butter

Jelly

Chopped strawberries

Blueberries

crushed graham crackers

Honey
Breakfast (For Lunch) Burrito
Keep in mind you can always pre-cook things like eggs and mushrooms in bulk for your child to grab when putting together their meal! They can make it themselves, but a little prep won't hurt.
What They Need:
Ham

Spinach

Mushrooms (white)

Garlic powder

Egg

Shredded mozzarella cheese, shredded

Avocado

Salt

Black pepper

Salsa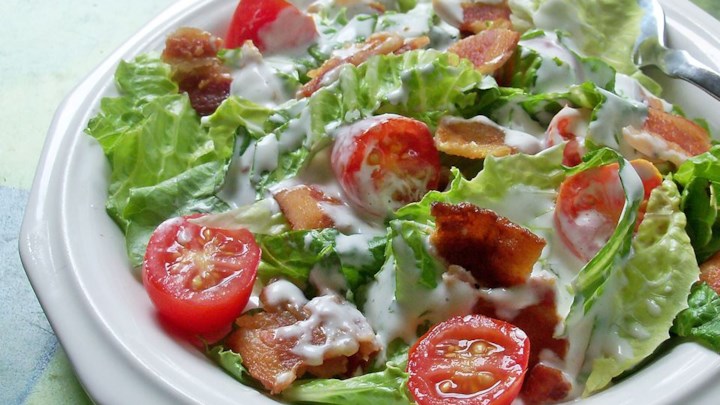 BLT Salad
Make this stove-top free by using pre-cooked packaged bacon or just fry it up the night before when you do dinner. That way, it's ready for your child to grab the next day.
What They Need:
Bacon

Mayonnaise

Garlic Powder

Ground black pepper

Salt

Romaine lettuce

2 large tomatoes

Seasoned croutons
Roasted Turkey and Basil Cream Cheese Pinwheel Sandwiches
Children will love this recipe that's as easy as a sandwich, but 5x the fun!
What They Need:
Romaine lettuce

Whipped cream cheese

Baby spinach leaves

Basil leaves

Kosher salt

Freshly ground black pepper

10-inch flour tortillas

Sliced oven-roasted deli turkey

Roasted pepper in strips

Shredded carrots
French Bread Pizzas
The only thing your little one will need from you is to pop it in and out of the oven! Even have them time it so they can let you know when lunch is ready — that way, they are responsible for how long it cooks.
What They Need:
Deli Rolls Or Crusty Italian Rolls

Jarred sauces (marinara, pesto etc) Marinara Sauce Or Pizza Sauce

Grated Mozzarella Cheese, Grated

Grated Parmesan Cheese To Taste

Butter

Their favourite toppings! (e.g. sausage, bacon slices, olives, pineapple chunks
Salad In A Jar
What better a way to get your child to eat veggies than to have them choose exactly what veggies they are willing to eat?
What They Need:
Their favourite fruits and vegetables! This mom's little one picked out carrots, peas, corn, avocados strawberries.

Protein like sliced ham, beans etc.
Favourite dressing

A mason jar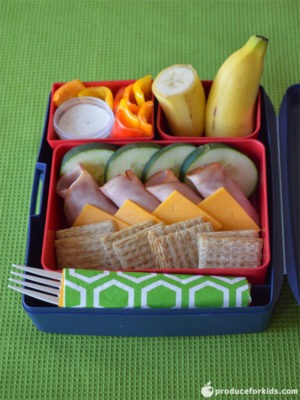 Easy Lunch Stackers Bento Box
Why buy lunchables when your child can make their own kit?
What They Need:
Low-sodium ham, rolled

Low fat Cheddar cheese (cut into slices)

Cucumber Slices

Whole Wheat Cracker

Medium Banana

Mini Sweet Peppers

Low Fat Ranch Dip
Pinto Bean and Cheese Tacos
Other than maybe helping your child opening cans, this is a mess-free and easy meal that will take mere minutes to prepare! Plus, you're not limited to cheese and beans — your student can really put anything they fancy in the taco shell. Experiment with different food combos to keep these recipe easy and kid-friendly.
What They Need:
Can of pinto beans

Mild salsa

Heart of romaine

Taco shells

Shredded Cheddar